With CANVA, the super simple graphic design software, designing and resizing your graphics will no longer be a mystery! This software is free and will help you produce attractive professional-looking graphics! To do this, you will need to:
Create an account on the platform: 👉 Create my FREE CANVA account
Once your account has been created, you can start designing your graphics:


Either by using design models, or by creating your own customized design:




Here, we are going to look at resizing slideshow graphics on the Responsive One template.

Once "Use specific dimensions" has been selected, you will need to provide the slideshow's dimensions: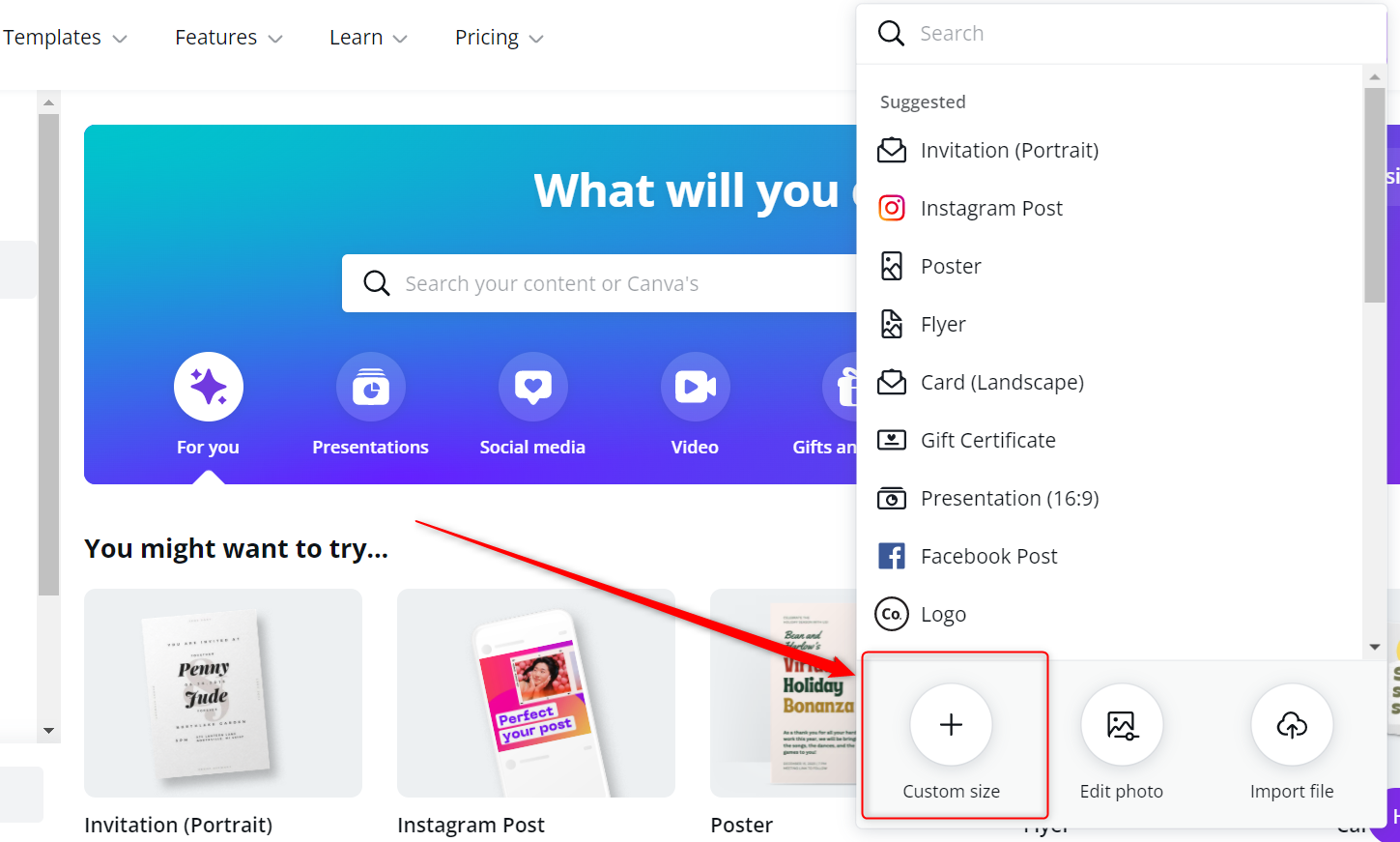 The recommended width for the Responsive One's template slideshow is 1920 pixels.

The height will depend on the rendering that you want to produce on your home page. We still recommend that you select a maximum height of 640 to 700 pixels (approximately 1/3 of the width) so that your slideshow graphics don't extend along the entire height of your home page.

💡 Tip: Make sure you always use the same dimensions for all your slideshow graphics, for a seamless scrolling effect! Once you have selected the dimensions, you will arrive at the graphics design page.


To go further:

Cf. How do I take successful product photos?
How do I design graphics for my store?
💬 Do not hesitate to contact your Business Coaches if you have any questions!