When you create a product page, the Product brand (in the "Information" tab of the product page) is mandatory.
A dedicated section in your administration area will allow you to manage your product brands. Go to Products > Brands. Here, you can :


Clicking on "Edit brand" will generate a pop-up allowing you to customize your brand :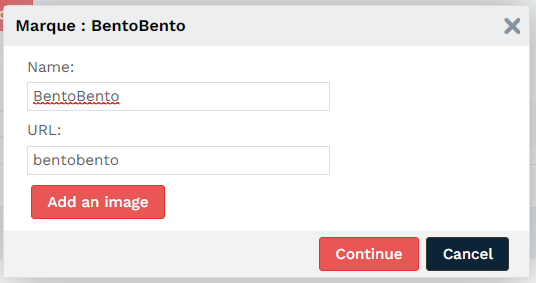 The name and URL of your brand can be changed at any time.
💡 Tip: If your products do not have a brand yet, use the name of your store as a temporary brand on your product page.
💬 Please do not hesitate to contact your Business Coaches should you have any questions!