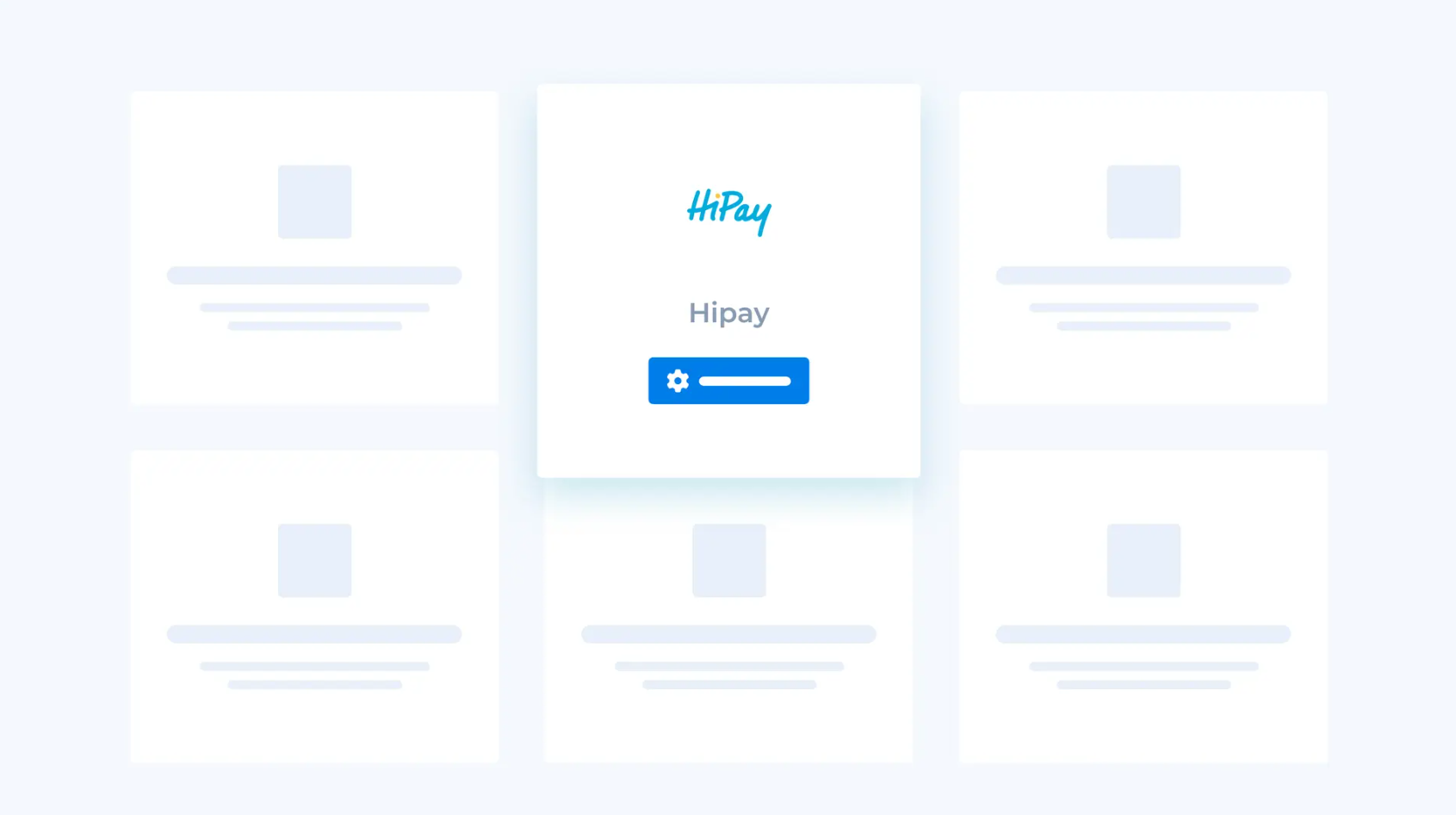 From Settings (cogwheel) > Manage my payment methods, you can set up the HiPay payment module.
There are two versions of the module here:
HiPay Direct
HiPay FullService
Activate your HiPay account
To offer HiPay on your store, here are the steps to follow:
Go to the HiPay registration page, if you do not have an account yet
Fill in the registration form with information about your online store, your company and your banking information
Select the HiPay version you want
Once this form is completed and sent, you will have to wait for HiPay to confirm the validation of your account.
Setting up HiPay on our solution
Once your account has been validated and activated, here are the steps to follow to configure Stripe on your store:
Go to the Configuration section (cogwheel) > Manage my payment methods and select the HiPay payment module
To retrieve the API credentials required to configure HiPay on your store, go to your HiPay space and click on the "Account > Information" section
Once you are on your account information, click on API identifiers to get your API Login and Password
Then go to "Products > My websites" to retrieve your website ID
Paste these identifiers in the corresponding fields for the configuration of PayPal on your store
Once you have filled in your IDs, click anywhere on the page to simply choose the product category you sell or leave the "Other" category if no choice is offered.
Your HiPay payment module is now present in the order tunnel of your store.
💡 Useful tip
Remember to test and activate the payment method to make it work on your store.
👉 Resources
💬 Feel free to contact your Business Coaches should you have any questions!