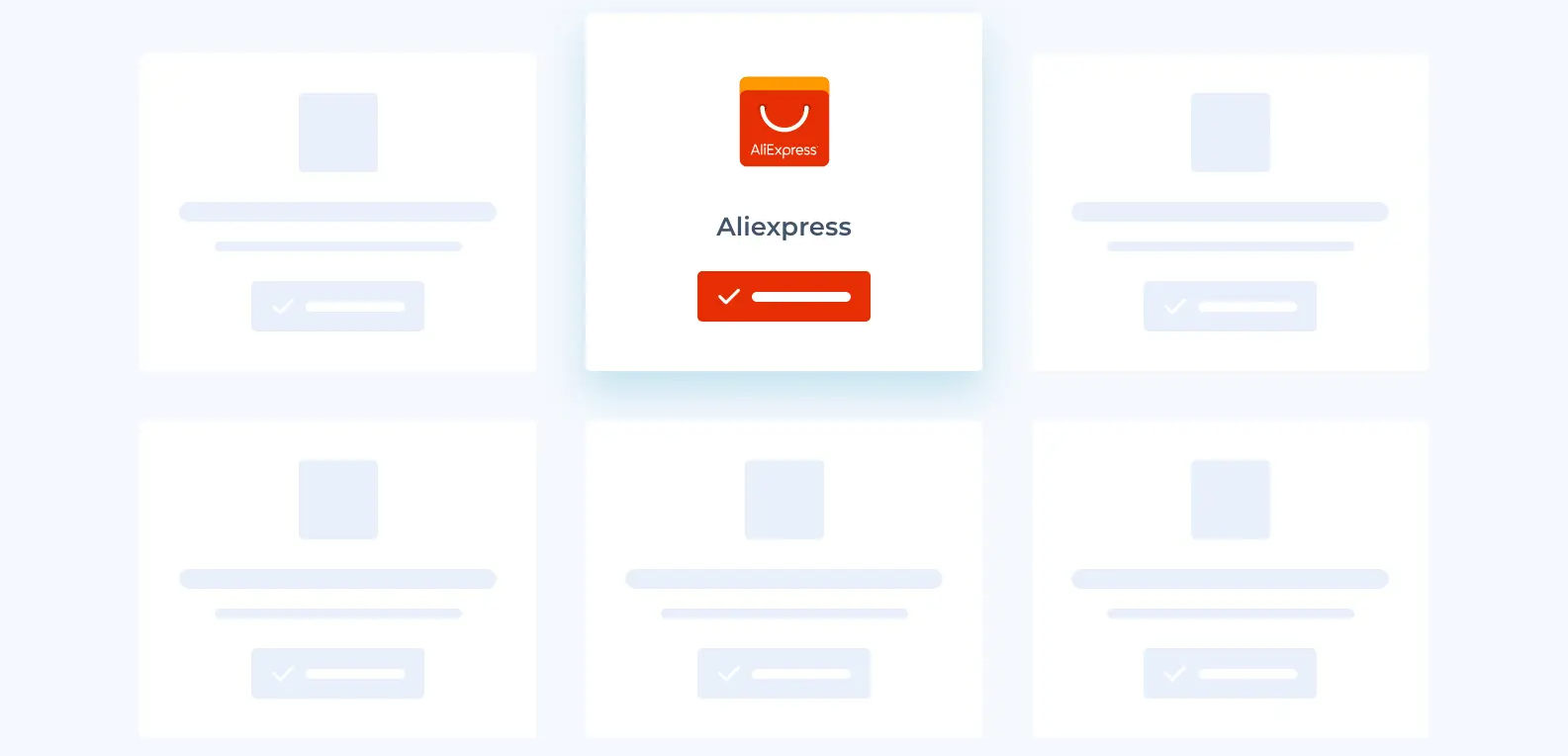 Thanks to the Google Chrome Dropizi extension, you can import products on your store from the AliExpress platform.
If you have several stores, make sure you are connected to the store you want to import your products to.
Once you are connected to the store of your choice, you just have to click on Open AliExpress.
You can now choose the products you want to sell on your store.
On each product, an "Import to my store" button will allow you to import the product, its text content and its photos to your store.
Now it's up to you to personalize the name of your product, its photos, add it in a category, write an attractive description, etc.
⚠️ Watch Out
A product that has too many variations cannot be imported into your store. Our system will favor product sheets with a light structure.
What information is imported when importing a product?
When you import a product from AliExpress, some information will be automatically imported and other information will have to be added by you. What information is automatically imported?
On the main product:
The SKU code "Stock Keeping Unit", it is a unique number used for the internal tracking of stocks of a company or the product reference. It starts with di- for all AliExpress products
The name of the product
The price of the product
The product cost (sometimes)
The product images
The quantity available at the time of import
On product variants:
At AliExpress, the variant option is based on all types of variants available for the product. For example, if there are Color and Sizes, this will create a Color/Size variant option.
Here is what will automatically import:
The name of the variant option
The label of the variant option
The value of the variant
The SKU or reference of the variant
The price of the variant
The weight of the variant
The quantity at the time of the import of the variant
The image of the variant
💬 Feel free to contact your Business Coaches if you have any questions!