The Dropizi extension is a free Chrome extension which allows you to enrich your product catalog without having to manage either the stock or the preparation of your orders.
The advantages of this feature:


Choose from a catalog of several hundred million products at supplier prices on AliExpress (one of the leading marketplaces in the world)
Identify winning products thanks to DropiziRank (an indicator of product and supplier reliability)
Import the products of your choice into your store with one click
Automate orders the moment you have a sale (it's the supplier who sends the product directly to your customer)

How do I use Dropizi?

Simply install our Dropizi extension for Chrome.

☝️ Please note that the Dropizi Chrome extension is only compatible with the Google Chrome browser, and it only works on computers. You won't be able to import your products from your mobile phone or tablet.
You'll be able to find this extension directly on the Chrome Web Store, or from the Products section > Dropshipping Catalogs in your administration space.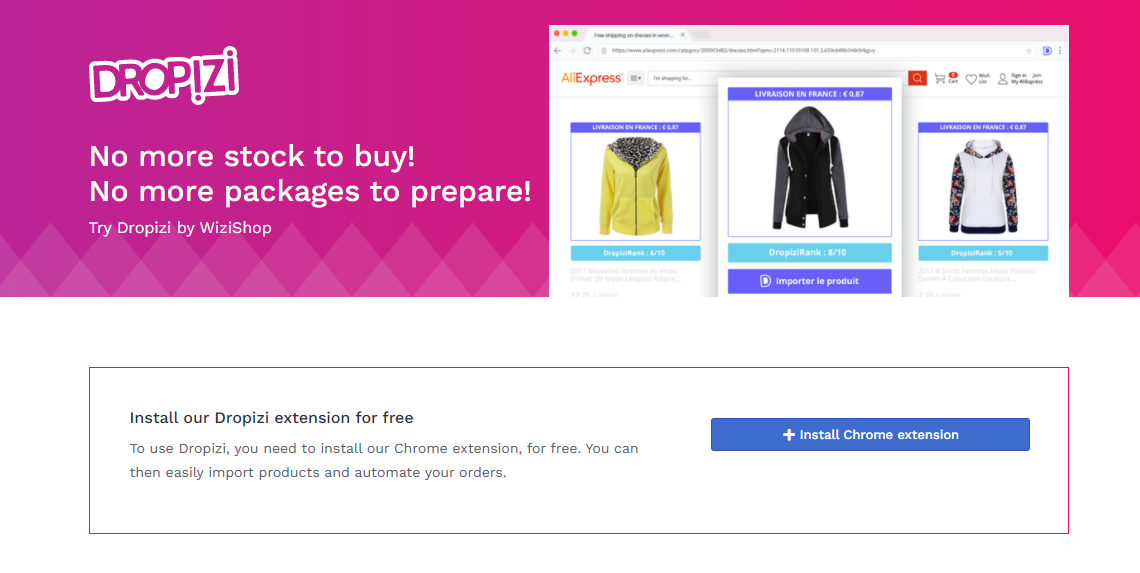 Download the extension on your browser then log in using your login details: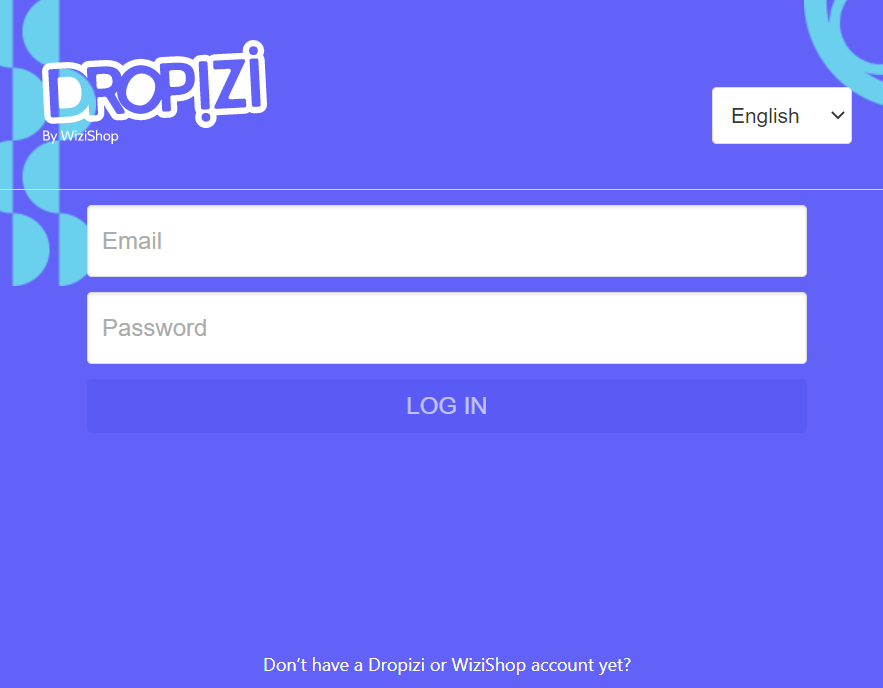 If you have more than one store, check that you're logged in to the store where you want to import your products.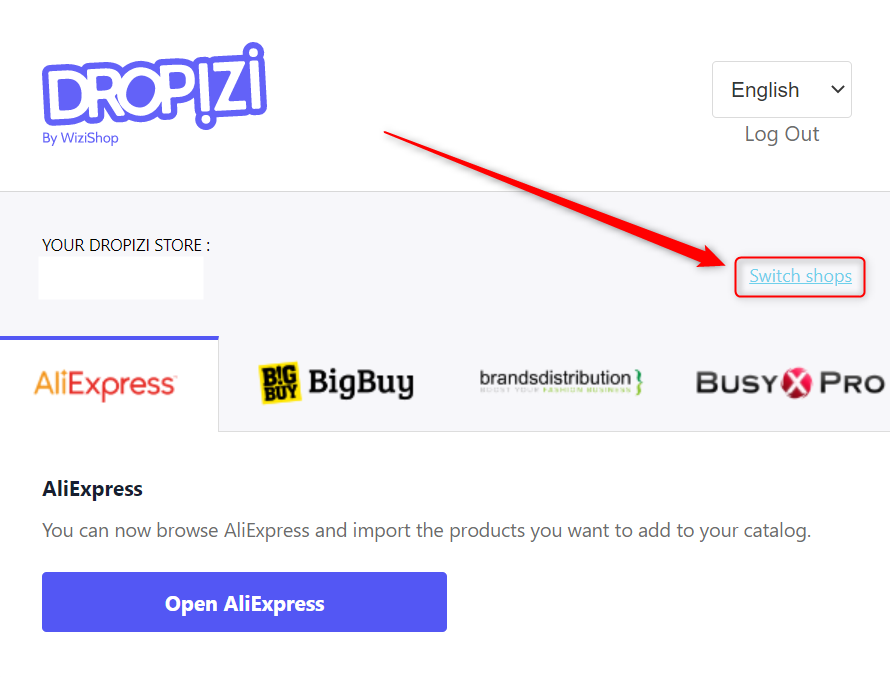 Once connected to the store of your choice, simply click on Open AliExpress. And this is where the real fun begins! You can now choose the products you're going to sell on your store. For each product, an "Import to my store" button will allow you to import the product, its text content and photos to your store.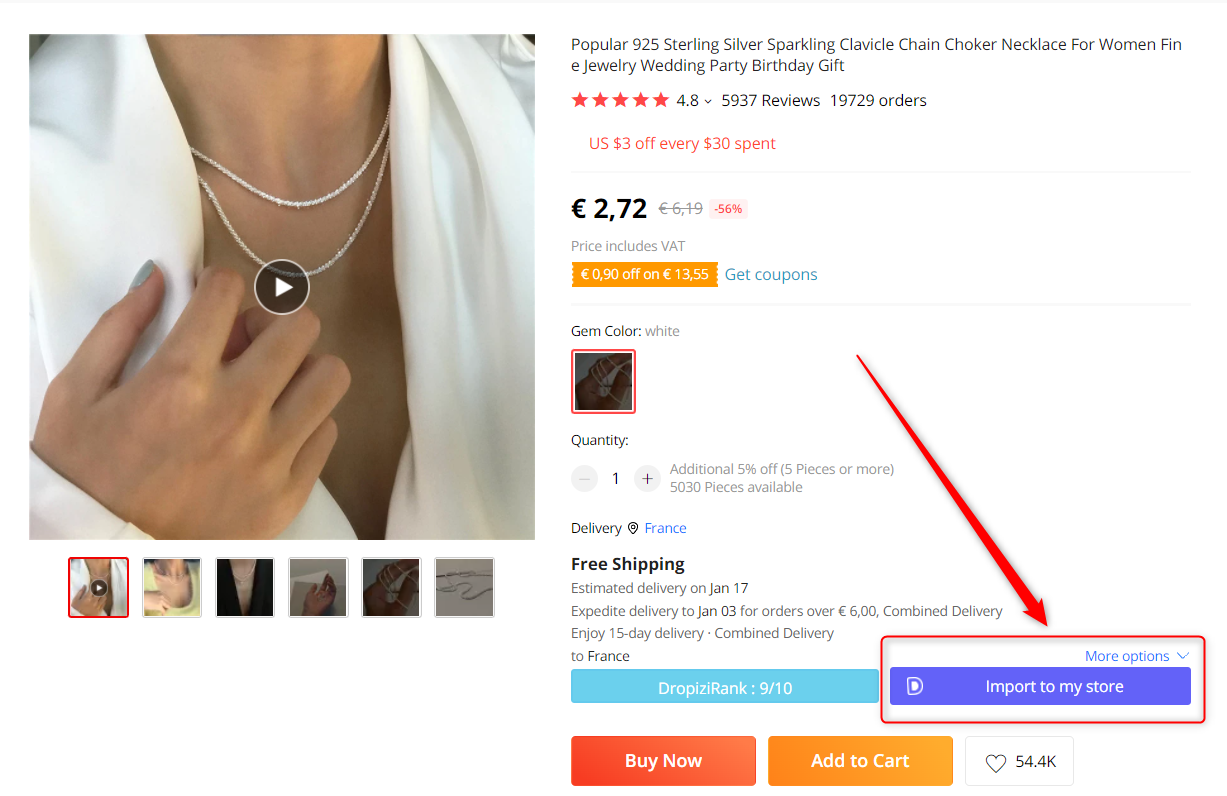 ☝️ Warning: a product that has too many variations cannot be imported to your store. Our system will favor product pages with a light structure.

Now it's up to you to rework the title of your product, its photos, categorize it, write an attractive description, and that's all there is to it!

💬 Don't hesitate to contact your Business Coaches if you have any questions!