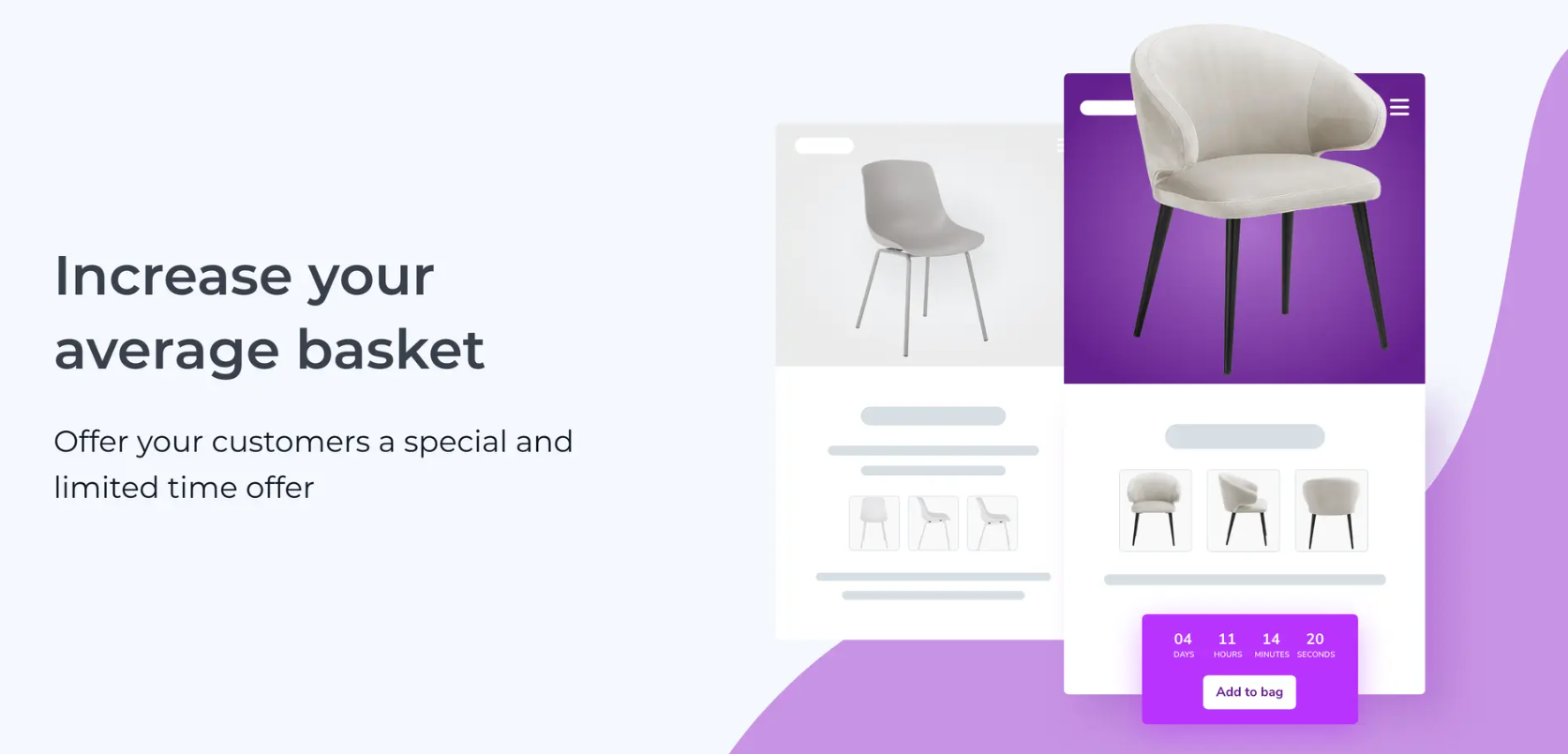 The Upsell will allow you to make your sales tunnel more powerful by increasing the average basket of your customers!
The Upsell will propose offers that are limited in time and will allow you to increase the total amount of your customer's basket. The objective of the Upsell is to create a sense of urgency by offering an additional product at a temporarily reduced price at the time of order completion.
Generic products, which will fit your entire catalog, and at a price that will allow you to remain profitable, are to be preferred. Upsell is ideal for end-of-stock and products on which you can make a significant margin.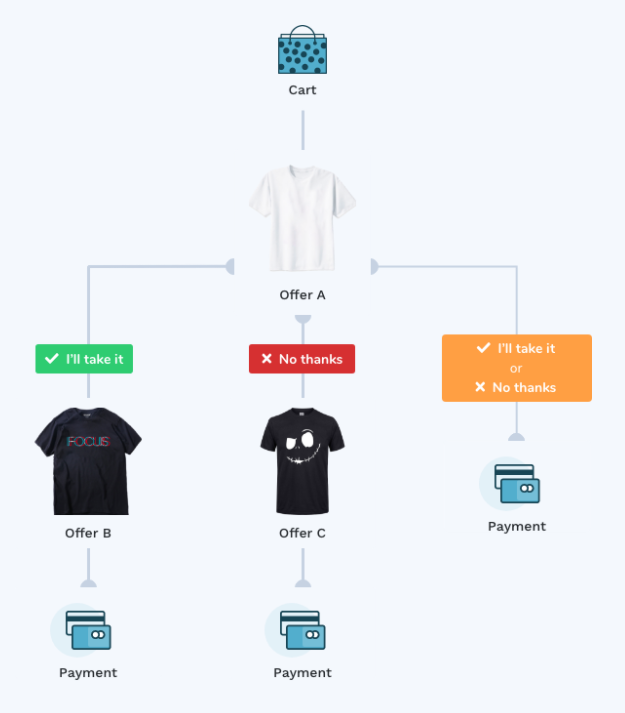 The example above details these different possibilities:
Your customer arrives on the cart summary page.
When they click "Confirm cart", your store will offer them Offer A (at a reduced price for only a few minutes, with a countdown timer).
If your client accepts the Offer A, you can propose to him another offer as well, Offer B. Your client can accept or refuse this second offer and proceed to the payment.
If the client refuses the Offer A, you can propose to him the Offer C, he can also accept it or refuse it.
To start using the Upsell functionality, go to the Marketing > Upsell section, then :
The first step here will be to choose your first Upsell offer by searching for your product in your catalog by name, ID or reference.
Once you have chosen your product, you will be able to specify the title of your first offer, as well as the hook to display below.
Then set the price at which you will offer your product.
Also, choose the duration of the discount for the countdown.
You can now decide whether or not to offer additional offers on your shopping cart depending on whether your customer accepts or refuses this Offer A.
If you have other interesting products to offer to your customers, you can go further in the configuration of Upsell by proposing an Offer B and an Offer C.
The configuration of your offers B and C will work in the same way as for offer A.
Whether these offers are accepted or refused by your customer, they will lead to the finalization of the order and your customer can proceed to payment.

💬 Feel free to contact your Business Coaches if you have any questions!