The Snapchat pixel works in the same way as the Facebook/Instagram pixel. It allows you to follow your visitors' actions and conversions following your Snapchat campaigns. As the social media has diversified its features and turned to e-commerce, it is now one of the platforms to turn to for the development of your business.
First, create an advertising account on Snapchat if you do not have one already. Go to Snapchat Ads Manager to create your advertising account. Enter the required information:




Once your advertising account is created, go to the menu Create Ads in the top left corner of your Ads Manager:




Then go to Events Manager: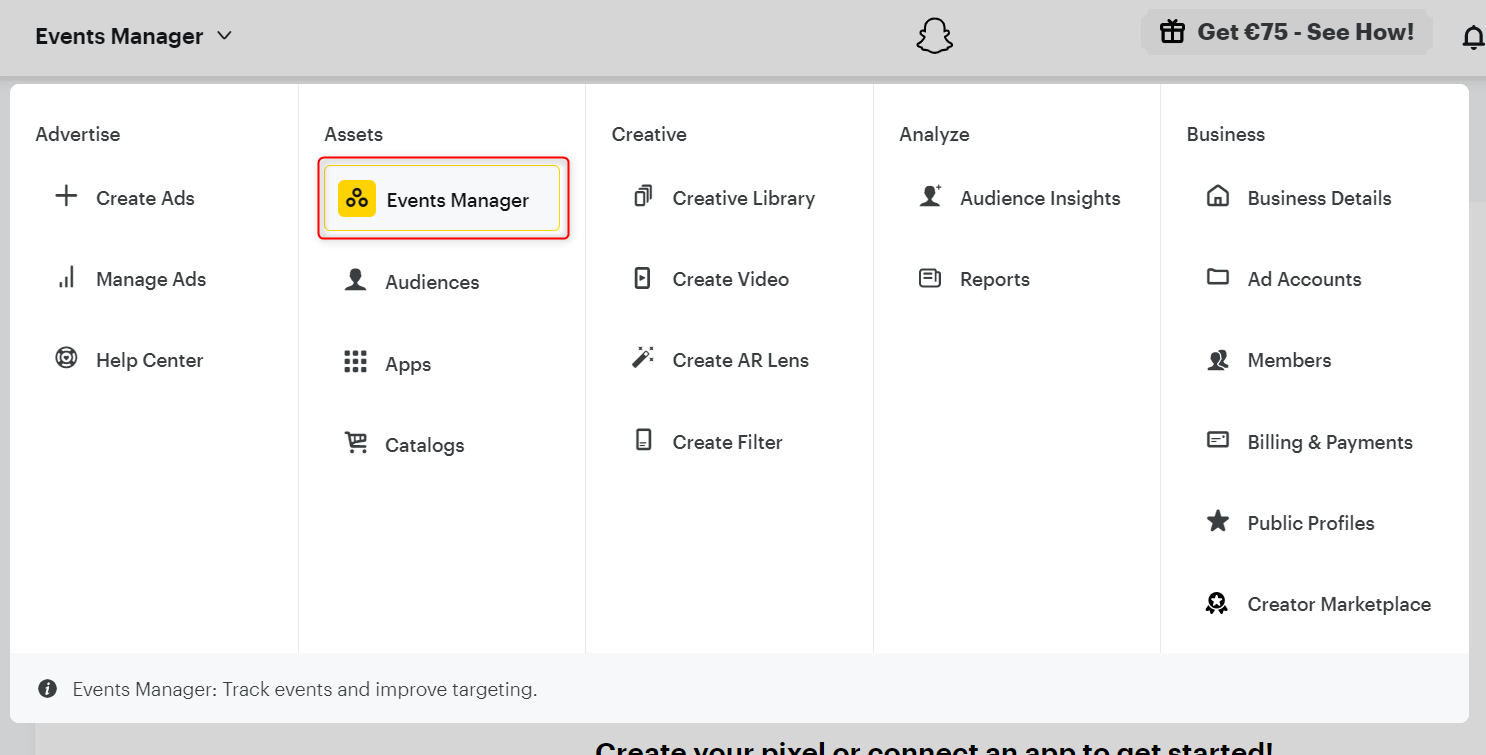 Click on New Event Source then Create Snap Pixel: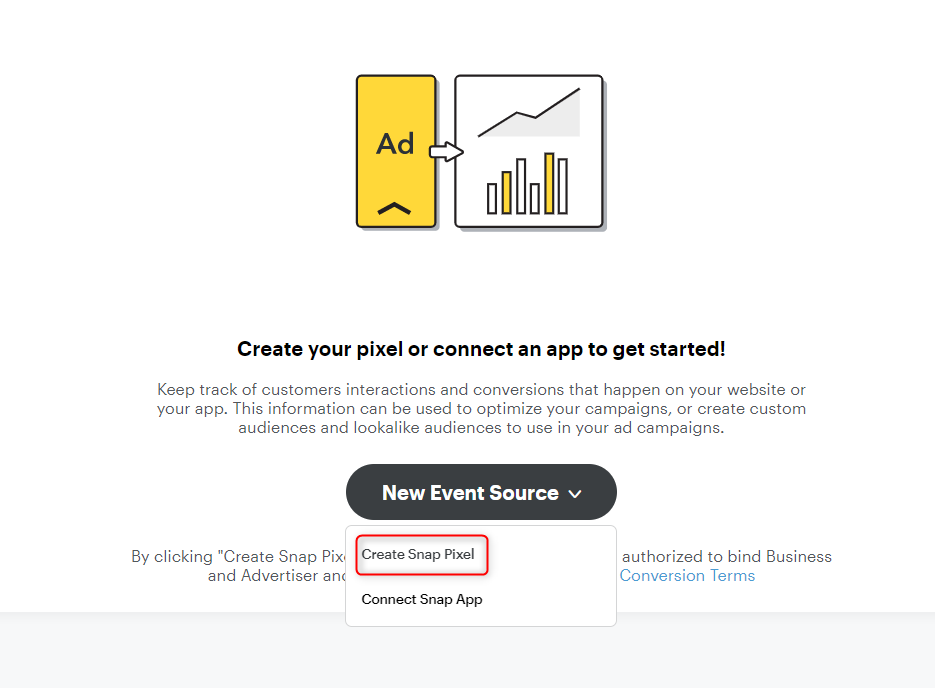 Confirm: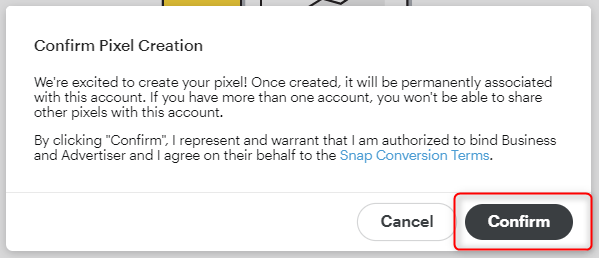 Select Pixel Code then click on Continue: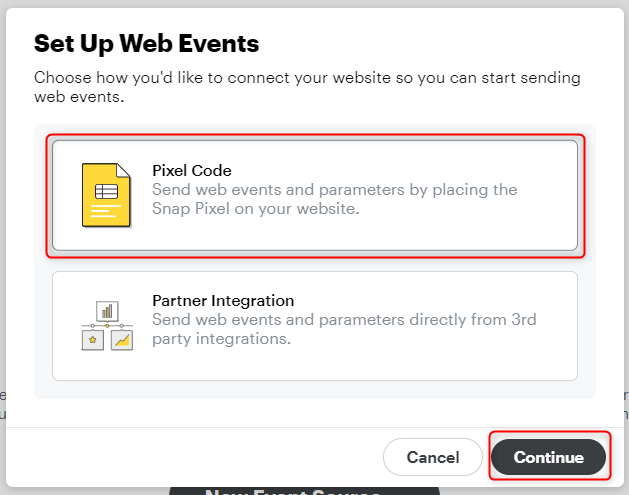 Copy your Pixel ID in your clipboard: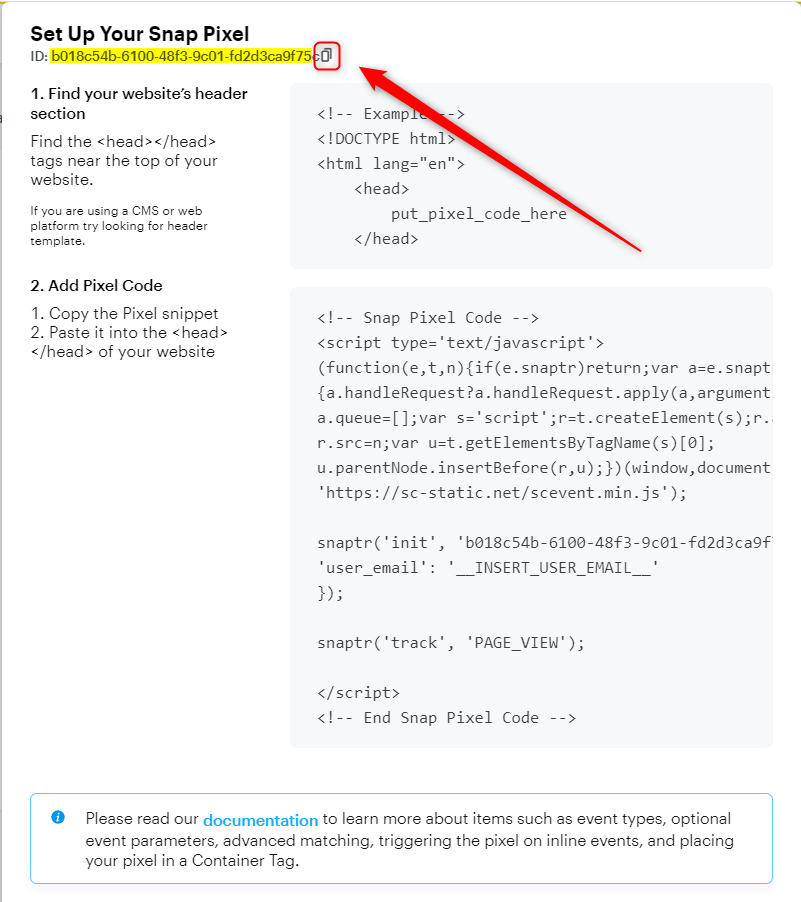 Now go to your WiziShop administration area. In the Settings (cogwheel) >Tags & External services, click on the button Activate the service in the Snapchat module:




Activate the service: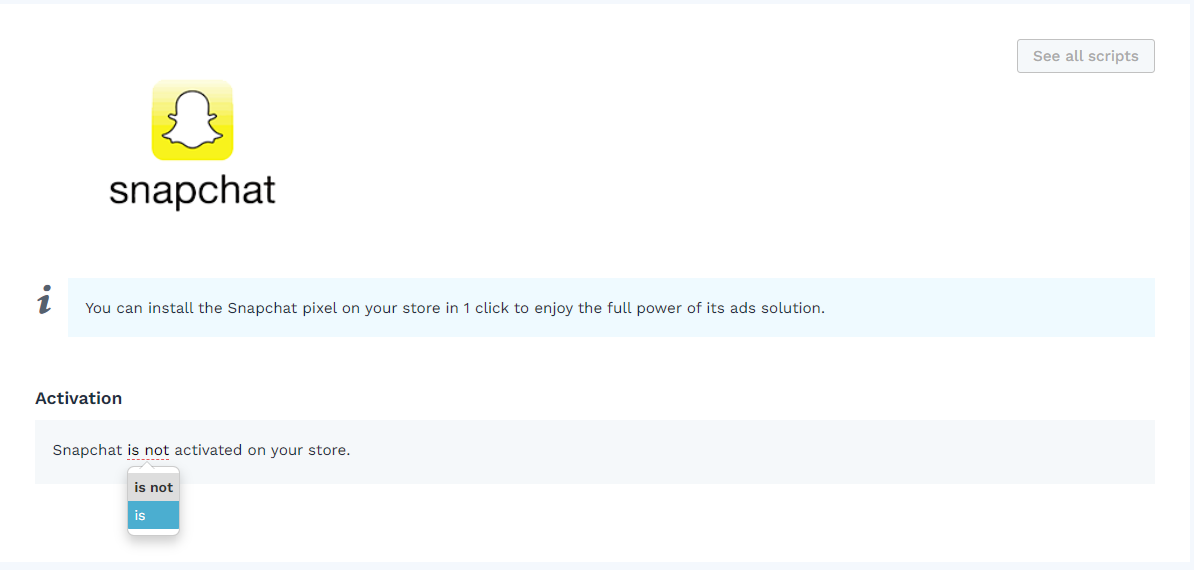 And paste your ID: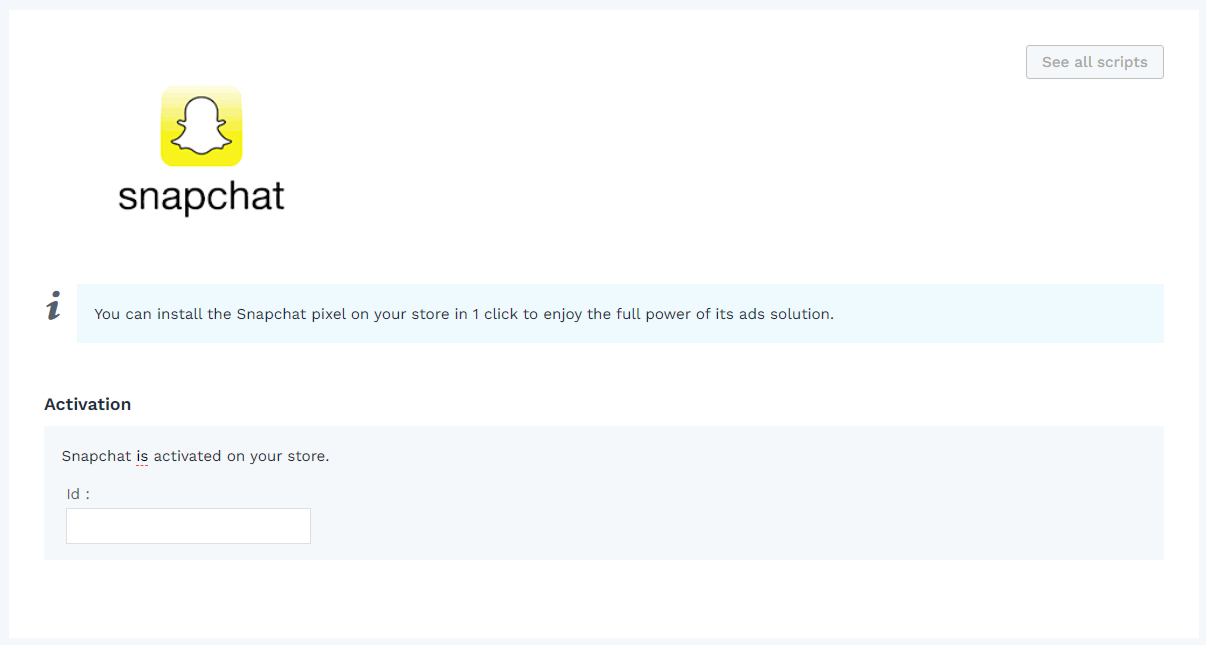 Your Snapchat pixel is now linked to your store. Now you can create your first advertising campaign to sell on Snapchat!

💬 Please contact your Business Coaches if you have any questions!