After registering on WiziShop, take the time to enter your billing information in My Account > Billing Information.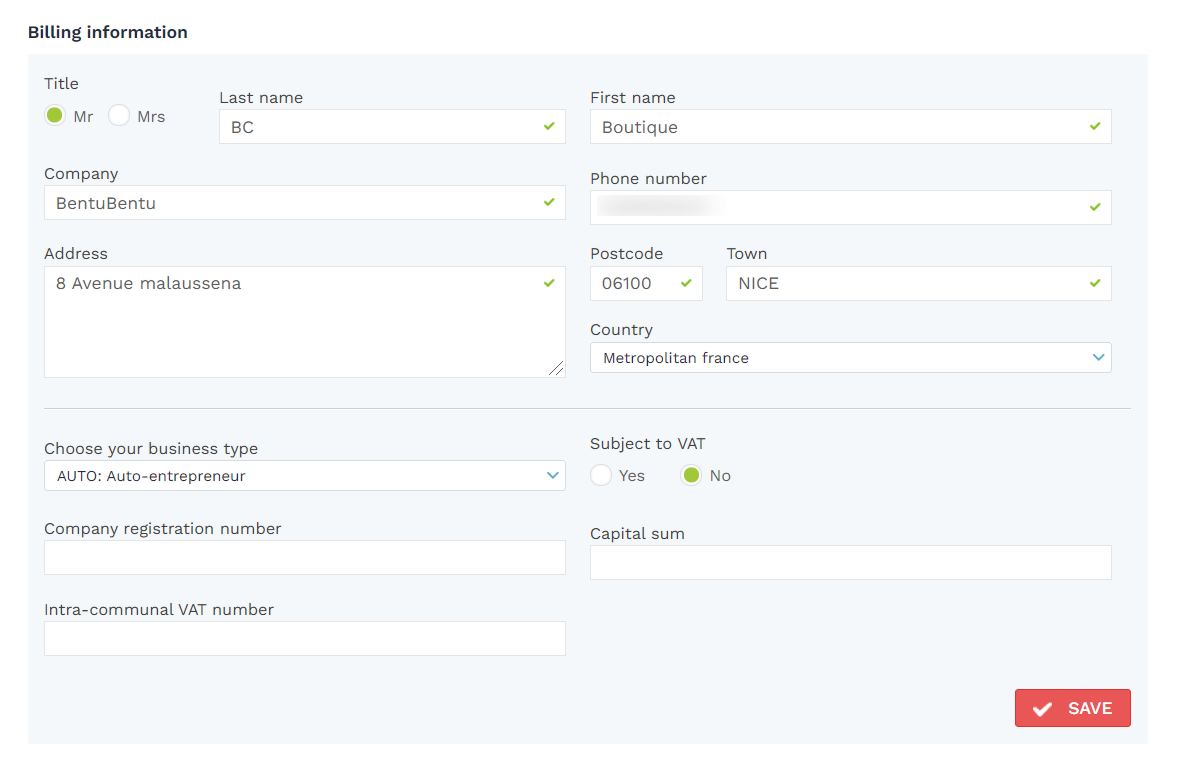 This information will appear on your monthly WiziShop subscription invoices, as well as on your domain name(s) purchase invoices and marketing emails.
It will also be displayed on your order documents (invoices, preparation slips, delivery notes).
👉 Customize your order documents

💬 If you have any legal or administrative questions about professional statuses and procedures, feel free to get in touch with your Chamber of Commerce.