It is indeed possible to export your orders in CSV to quickly enter your different parcel tracking number through a spreadsheet. You can then import it back to update all the orders in question!
To import or export your orders, go to your administration area, under Orders > View all orders.
The import/export tools are in the "Other actions" drop-down menu: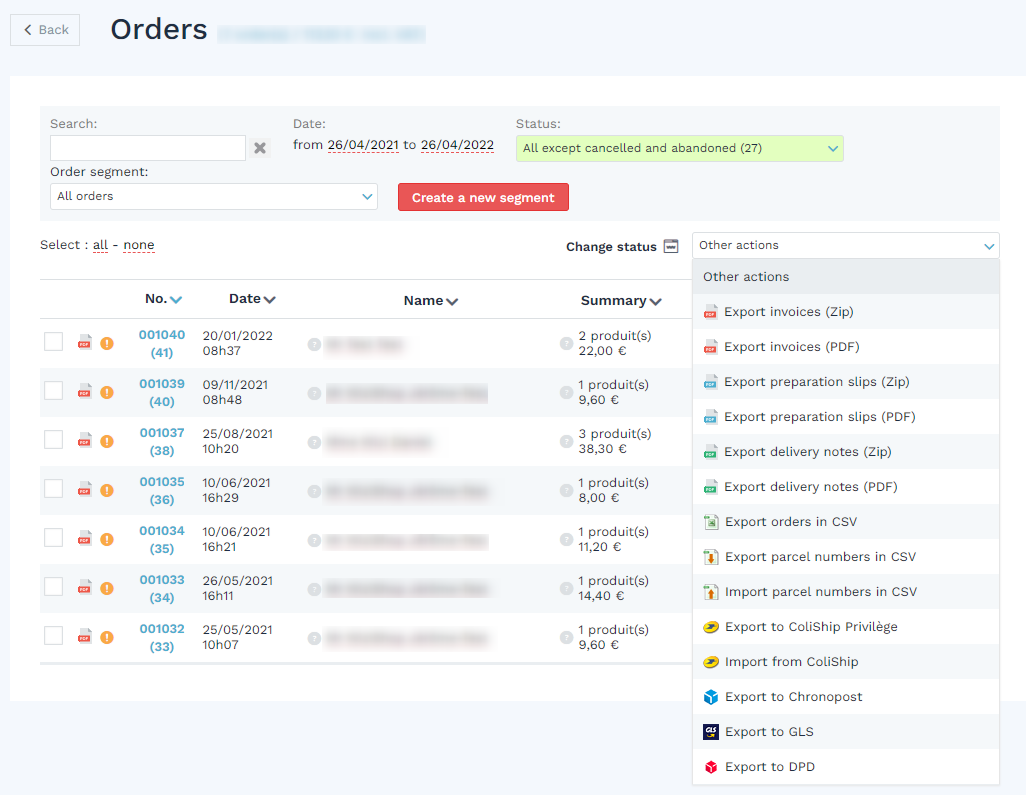 The import / export of parcel numbers offers the following fields:
Order number
Package number
Tracking URL
Package weight in grams
Delivery
When you import tracking numbers, your orders will automatically change to the "Delivery in progress" status and your customer will automatically receive an email with a link to track their package!
💬 Feel free to contact your Business Coaches if you have any questions!