This article explains how to unsubscribe from WiziShop. Here is how to proceed:
Requirements
Before you send your cancellation request, you should check the following details:
If you wish to close your account before the end of the commitment period, a global invoice including your remaining monthly payments will be edited and debited on the day of closure.
If you have a 12-month commitment, you can check the end date from the top-right corner of your admin area, in your account's drop-down menu.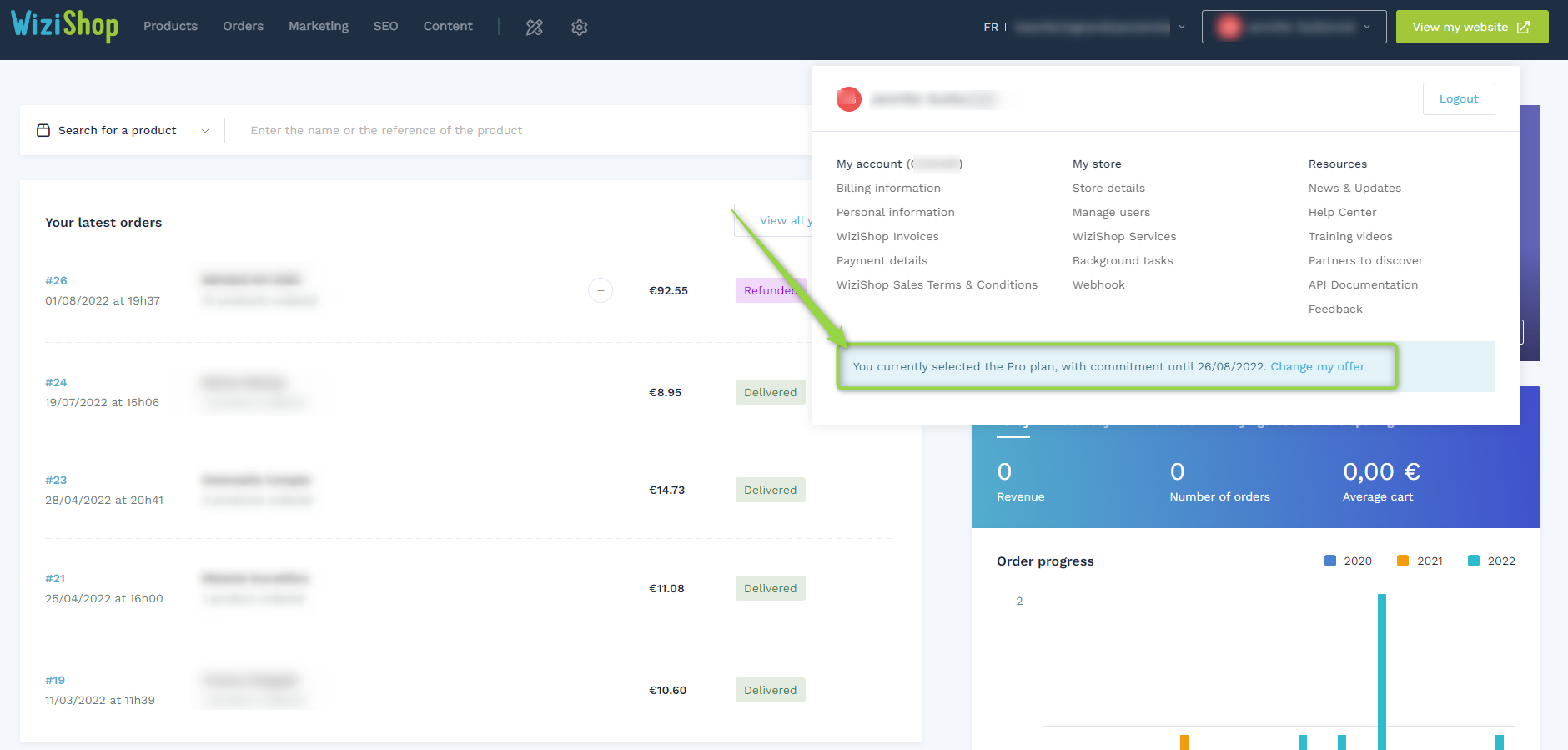 Send your cancellation request
In accordance with Article 3 of our Terms & Conditions of Use, you can:
Send an email to contact@wizishop.com
Send your request via the online chat (in the bottom right corner of your WiziShop space).

NB : if you have several stores, don't forget to mention it.
A Business Coach will get in touch with you as soon as possible.
💬 Do not hesitate to contact your Business Coaches if you have any questions !