To associate an image with each of your variations, go to your variations manager (from the Variations in your Product Page tab) and select the variation that you want to modify. Next, click on Edit configuration: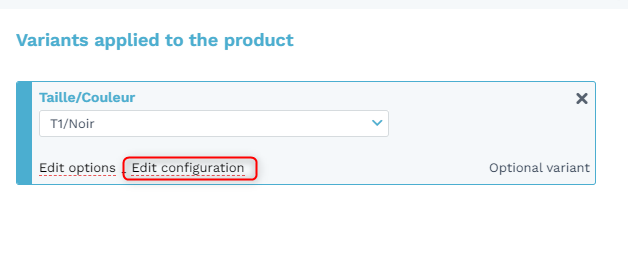 In the management settings, you will need to tick the Photos management: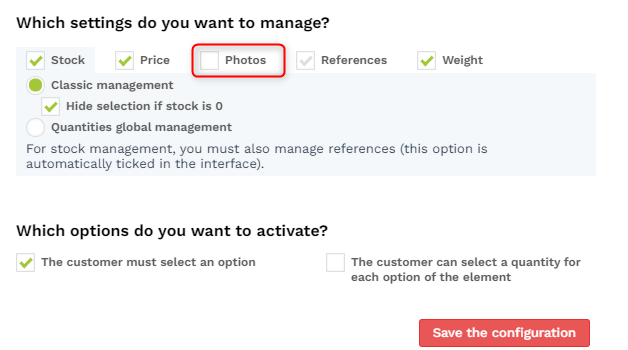 When ou have ticked the option, click on Save the configuration, and then "Apply to my Product". You will then be able to upload photos that match your choice of variations!

💬 Please do not hesitate to contact your Business Coaches should you have any questions!