You can change the currency of your store from the Settings section > Languages, Currency & Taxes, Currency section: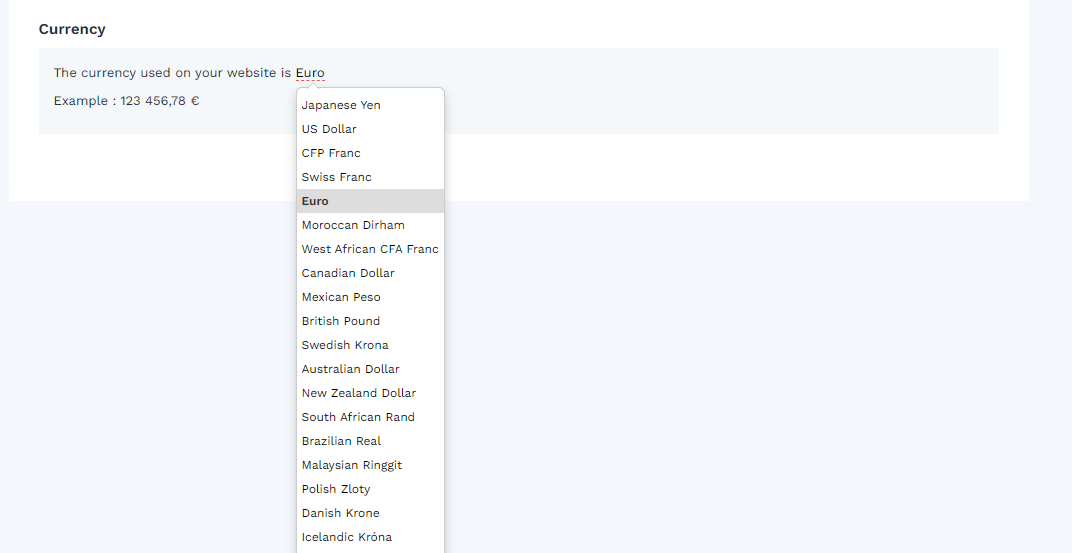 ✋ Your store will not be able to offer more than one currency at a time. Each currency will have to be configured on its own store!

💬 Do not hesitate to contact your Business Coaches if you have any questions!